With your guests on April 1 at 8 am volunteer with the Club at the Houston Food Bank! Please register to join the Illini for our April service project.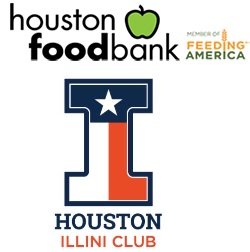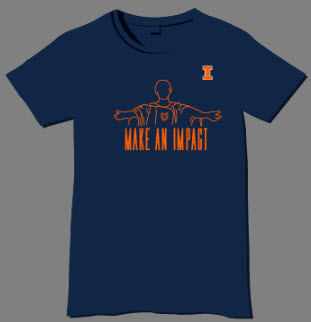 What: Nationwide in the month of April, Illini are helping their communities with service projects. With your guests, join with other Houston Illini volunteers as we help at the Houston Food Bank on Saturday, April 1, 8 am - Noon! We are limited to a total of 30 Illini and guests, so register ASAP by creating your Houston Food Bank profile here. Please note that the University of Illinois Alumni Association is supporting our and other clubs' service activity, so will be providing all of us free shirts for us to wear at the event.
Why: With your guests have fun with other Illini as we support the Houston community by volunteering at the Houston Food Bank.
How: All Illini and guests are requested to create a profile and register via this Houston Food Bank link.
When: Saturday, April 1, 2023, 8 am - Noon.
Where: 535 Portwall St, Houston, TX 77029
Questions: E-Mail Chris Chavis (after registering please email Chris to let him know your free 'Make an Impact' volunteer shirt size, S-XXL)
RSVP'd (as of 3/25/23): Jason Cables, Olivia Cables, Chris Chavis, Michele Davis, Mark Ulrich, Adam Green, Hannah Ash, Alexandre Kosmala, Chris Rossi, John DeBender, Dale Parr, Mike Davis, Daniel Mahon, Mary Mahon, Maria Holeman
Come, Houston Illini, join us in deed,
For those in need, we shall feed.
April 1 morning brings a chance to serve our land,
With love and care, let's lend a helping hand.
Let's get together, and volunteer,
To the Houston Food Bank, we shall steer.
Thirty seats only, we have, to offer,
So with your guests hurry up and register!
Event Details
When:
8:00AM - 12:00PM Sat 1 Apr 2023, Central timezone

Where:
Houston Food Bank
535 Portwall Street
Houston, TX 77029 USA
[ Get Directions ]