Scholarship info and application
Houston metro-area high school seniors who have been admitted to the University of Illinois at Urbana-Champaign are invited to apply for the Houston Illini Club's scholarship!
The Houston Illini Club is proud to provide an annual scholarship to a UIUC-bound high school senior that resides in or near the greater Houston metropolitan area. In May, 2022 the Houston Illini Club congratulated and invited scholarship applications from UIUC accepted Houston-area rising Freshmen.

Previously, in February, 2022 we voted to provide a $2,000 scholarship to a Houston-area high school student attending UIUC on the basis of their academic accomplishments and leadership credentials. Click here to see our current and past selections!
Application Details
To qualify for the scholarship, the student must:
Have been accepted for admission to the freshman class at UIUC in the following fall;
Have a permanent home address within the greater Houston metropolitan area, as defined by UIUC's Admissions Department;
Have been enrolled for full-time undergraduate study at UIUC at the time the award is paid, i.e. during the scholarship winner's freshman year;
Not be a direct dependent of any of the below listed scholarship committee members, nor of a Houston Illini Club Officer.
Interested students should:
Email a scanned copy of your high school transcript, and your SAT and/or ACT scores (if taken) to scholarships@houstonilliniclub.com.
Ensure that your High School Faculty Reference has e-mailed a letter of recommendation (200 words maximum) on your behalf to scholarships@houstonilliniclub.com.
Applications and all associated documentation are due annually in May.

Winners will be notified annually by the end of May. Please contact scholarships@houstonilliniclub.com with any questions.
Selection Process
Each spring, the University of Illinois at Urbana-Champaign's (UIUC's) Admissions Department provides the Houston Illini Club a list of all Houston area high school seniors who have been accepted to UIUC. In late April, the Scholarship Committee will congratulate these outstanding students for their acceptance to Illinois, and encourage their completion of the club's scholarship application (see details above). If you know any high school students considering the University of Illinois please encourage them to apply!

Read more about our distinguished past Houston Illini Club scholarship recipients and see this year's committee members below.
Powered By Donations
While the Houston Illini Club is dues free for all UIUC, UIC and UIS alumni, our scholarship is funded by generous donations from our members. To permit the Club to continue our longstanding annual scholarship, please consider making a donation to our fund. Your support is extrememly appreciated.
Meet The CommitteE
Scholarship Committee, 2021-2022: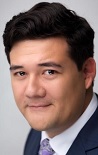 Scholarship Chair: David Catalano
B.A., Communications (Minor in Music), UIUC, 2017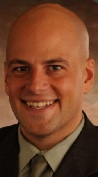 Ryan Almon
B.S., Journalism, UIUC, 1996


Brittany Badolato
B.S., Community Health, UIUC, 2011

Larry Burns
B.S., Architectural Studies, UIUC, '74 & M. Arch. '76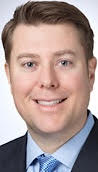 Mike Davis
B.S., Aeronautical Engineering, UIUC, 1976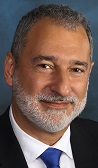 Alex Kosmala
M.S., Aerospace Engineering, UIUC, 1990

Bob Morgan
D.M.A., Music Composition, UIUC, 1974