Celebration dinner for rising Houston-area UIUC Freshmen ON JULY 17, 2022!
Rising Houston-area UIUC Freshmen, and parents, join hosts Anna & Joel Catalano and Board members for a great opportunity to answer your many questions.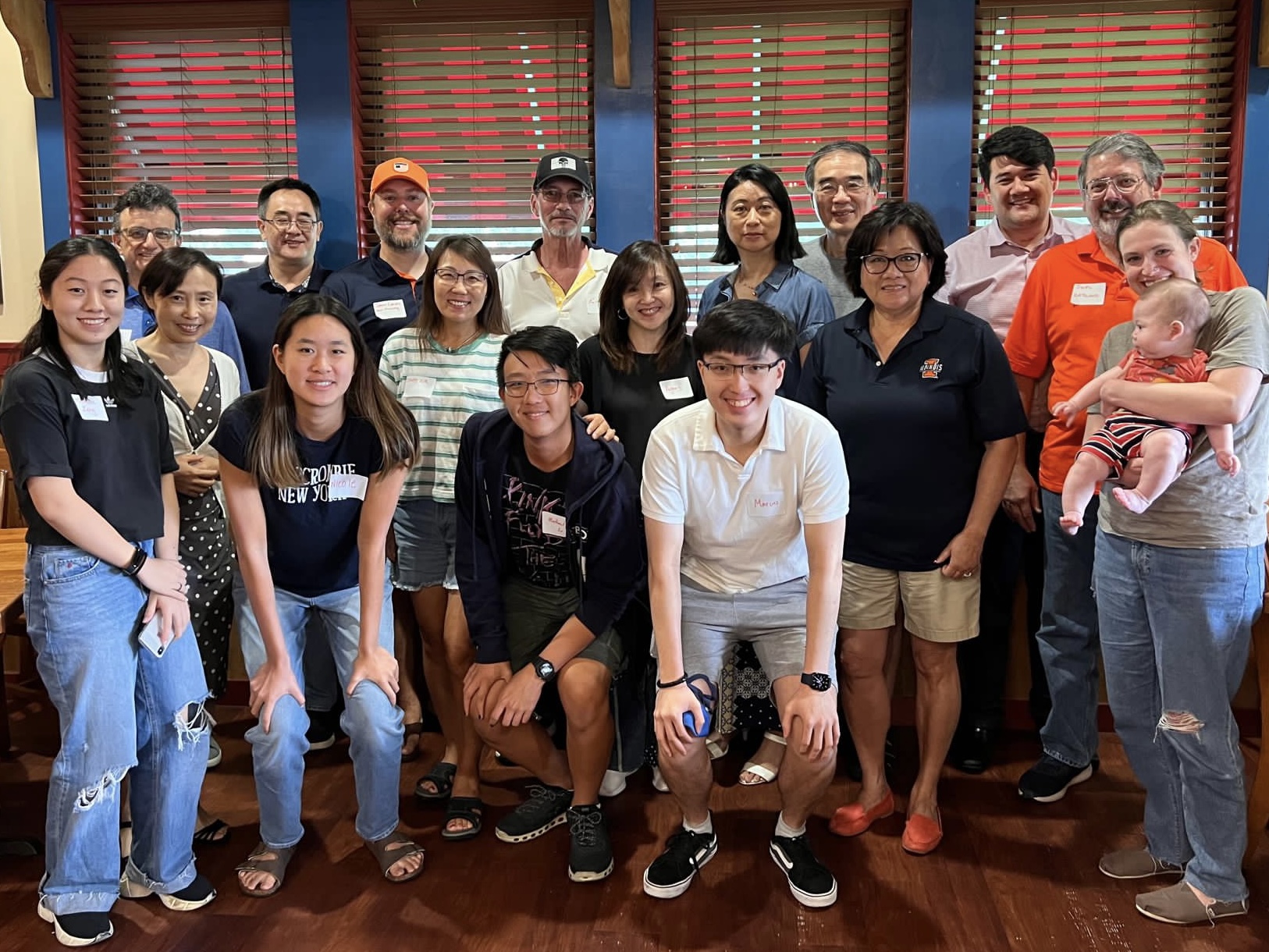 On July 17, we had a wonderful get-together at the annual "Freshmen Welcome" dinner hosted by Anna and Joel Catalano at Spring Creek BBQ in Katy! In attendance were four of our rising freshmen, Nicole Huang, Marcus Fung, Michael Li, and Mechelle Zeng as well as their parents. The students and their parents had a chance to meet one another, ask pertinent questions about campus life, academics, and get bits of advice from members of our alumni board who attended (Jason Cables, Anna and Joel Catalano, and David and Nora Catalano). Their parents were busy chatting, exchanging contact information, and wishing one another good luck anticipating that milestone day of campus drop-off! The food was really great, too! Go Illini!!
Event Details
When:
5:30PM - 7:30PM Sun 17 Jul 2022, Central timezone

Where:
1940 Air Terminal Museum
8325 Travelair Street
Houston, TX 77061
[ Get Directions ]
RSVP Here...