JOIN THE HOUSTON ILLINI AT FOR AAA BASEBALL: SPACE COWBOYS VS. ISOTOPES ON SATURDAY, JUNE 4 AT 6 pM!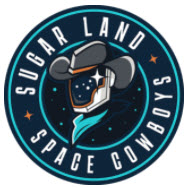 Fellow Illini, with your friends and family join us at Constellation Field in Sugar Land for the Houston Astros' AAA baseball club, Space Cowboys, as they take on the Colorado Rockies' AAA club, Albuquerque Isotopes, on Saturday, June 4th at 6 pm. If you haven't yet been to a AAA baseball game, you will find that the the pro's and rising stars get valuable play time, and you'll have a great time.
Wear your orange and blue, and we hope to see you there! For you, your family and guests use this purchase link to be assured seating with the Houston Illini ticket block.
Note, as of June 2 Space Cowboys Group Sales took possession of unsold seats. So to purchase in our section go to https://www.milb.com/sugar-land/ticketshttps://www.milb.com/sugar-land/tickets
With any questions email event organizer Mark Ulrich. (I'm in Section 2, row F.)
Event Details
When:
6:00PM - 8:00PM Sat 4 Jun 2022, Central timezone

Where:
Constellation Field
1 Stadium Drive
Sugar Land, TX 77498 USA
[ Get Directions ]