JOIN THE HOUSTON ILLINI & GUESTS FOR MAJOR LEAGUE RUGBY'S HOUSTON SABERCATS VS. TORONTO ANGELS ON SATURDAY, 4/23 AT 7 pM!
Join Houston Illini and guests at Aveva Stadium (12131 Kirby Drive) for Major League Rugby's Houston Sabercats vs. Toronto Angels on Saturday, 4/23 at 7 pm!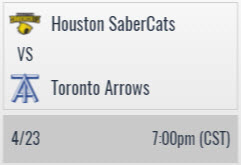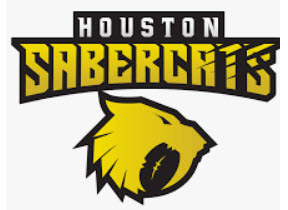 Fellow Illini, on Saturday, 4/23 @ 7 pm with your guests join Houston Illini at Aveva Stadium (12131 Kirby Drive) for Major League Rugby's Houston Sabercats vs. Toronto Angels!

The Houston SaberCats are a professional rugby team based in Houston that competes in Major League Rugby, North America's premier professional rugby league.

Link to purchase tickets is below. Use special code ILLINI. (It is case sensitive so make sure to use all caps.): https://www.ticketreturn.com/prod2/team.asp?SponsorID=14965 . At this point the system will pull up the April 23 game. Please be sure to select Section 103 so that the Illini are all seated together.

Game starts at 7 PM. Gates open at 3 PM, and the parking lot opens at Noon (!) for tailgating, though the tailgating crowd usually shows up about 3 or 4 PM. Parking is $12.50 - card only. There will be a "curtain raiser" game prior to the game starting at 4 PM (consisting of the SaberCats and an Austin developmental team.) You may bring whatever you like to eat or drink when tailgating but they prefer no glass bottles. Of course, you can't bring the food and drink into the stadium.
Wear your Illini gear and put something Illini on your car so folks can find you if you come to tailgate. (Event organizer Dorothy Lillig has another afternoon commitment so likely won't arrive until after 5 PM.) Dorothy will have a limited number of Illini hats in her possession and will provide to any who have pre-paid on a first-come, first-served basis.

For those that are loyal rugby fans, or completely new to the sport, learn the basics of the game of rugby: https://www.majorleague.rugby/news/rugby-101

Wear your orange and blue, and we hope to see you there! With any questions email event organizer Dorothy Puch Lillig.
Event Details
When:
7:00PM - 9:00PM Sat 23 Apr 2022, Central timezone

Where:
Aveva Stadium
12131 Kirby Drive
Houston, TX 77045 USA
[ Get Directions ]