Become A Member...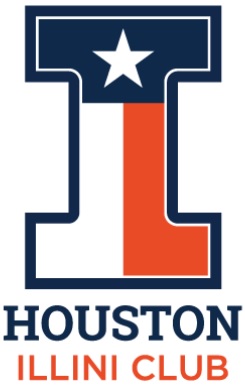 Welcome to the Houston Illini Club! As one of over 3,500 University of Illinois graduates (UIUC, UIC or UIS) that resides in the Houston metro area you are invited to join the Houston Illini Club! You will enjoy the company of fellow Illini and exclusive event savings. Additionally, through our club's annual scholarship and participation in local college fairs you will help to improve the University of Illinois' reputation within the Houston area. We meet throughout the year, and have wide ranging fun events for you, your family and guests.

The Houston Illini Club dues are now free for all UIUC, UIC and UIS alum! However, to permit the Club to continue our longstanding annual scholarship to a highly deserving Houston-area high school student who has been accepted and has committed to attend UIUC in their upcoming Freshman year a voluntary donation would be much appreciated. To learn more see: https://houston.illiniclub.org/article.html?aid=139

Note: The club's membership year is from July 1 through June 30. Joining or renewing after April 1 provides membership through June 30 of the following year's membership year.