SCHOLARSHIP WINNER CHOSEN FOR 2021!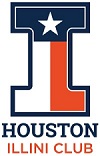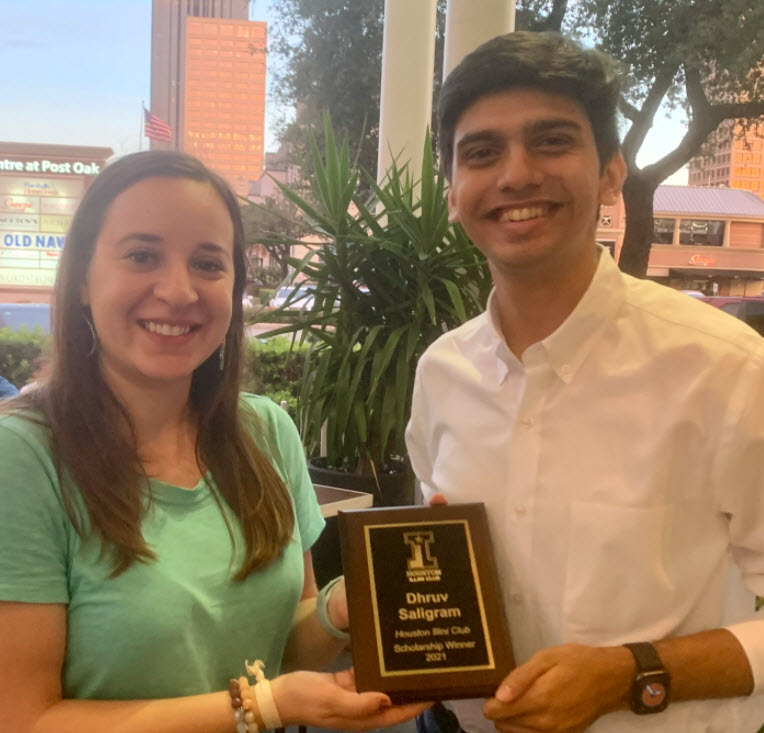 In June of 2021, the Houston Illini Club proudly awarded its annual scholarship in the amount of $1000 to Dhruv Saligram, a graduate of the Village High School. Since entering high school, Dhruv has been committed to exploring computer science and its countless applications. In his sophomore year he began work on a rudimentary prototype for a wireless surgery as part of his school's Pumps and Pipes program. Dhruv's junior year saw him lead his school's Artificial Intelligence and Robotics Club, where he developed machine learning algorithms with the help of his classmates and implemented them into a humanoid robot. During senior year, Dhruv branch into website applications, creating the platform "Student Power" with his peers. The website served as a free, online tutoring program that was accessible for elementary and middle schoolers during the pandemic. Since freshman year, Dhruv has dedicated time to teaching students in his community, and Student Power was the perfect combination of this passion and computer science. Dhruv has also operated as a Teacher's Assistant, tutoring middle school students in Congressional Debate, helping students in his neighborhood gain an introduction to computer science, and leading his school's Model United Nations team. Dhruv will begin his studies in Computer Science at the University of Illinois at Urbana-Champaign in the fall of 2021.
Click to see prior Houston-area scholarship winners, and an overview of the Houston Illini Club's scholarship.