Star Wars to Marvel: The Rise of the Summer Blockbuster through Special Effects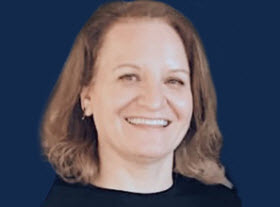 Please join Houston Illini and other University of Illinois alum on June 10 at 6-7 p.m. (CT) at a UIAA sponsored webinar entitled: Recent Digital Effects and the Aesthetics of 1970s Cinematography.
How is it that when watching recent blockbuster films we can generally state with confidence that the effects were good, or not? A common notion of realism in special/visual effects involves an appeal to the sense that "it just looks right". But this notion has been surprisingly unexamined. Is realism to be understood as perceptual realism, an aesthetic that replicates what the eye sees "in real life?" How do recent special effects-driven films, such as the Star Wars or Marvel films suggest realism, and how does this concept of realism extend to non-fantasy based films such as If Beale Street Could Talk (2018) or Roma (2018)? This presentation will explore the development of this realist aesthetic, especially at the effects company Industrial Light and Magic (ILM) and show how ILM veritably invented our contemporary notion of photorealism, not only in special effects, but in the cinema and moving image capture realms more broadly.
Please pre-register to receive the Zoom link: https://cvent.me/WY2KnG
Speaker: Julie Turnock
Julie Turnock is Associate Professor of Media and Cinema Studies at the University of Illinois, Urbana/Champaign, in the College of Media. She is the author of Plastic Reality; Special Effects, Technology, and the Emergence of 1970s Blockbuster Aesthetics, from Columbia University Press, and has published on special effects, spectacle and technology of the silent and studio era, the 1970s, the recent digital cinema in Cinema Journal, Film History, Film Criticism, and New Review of Film and Television Studies, as well as several edited collections. To see prior recordings from the UIAA speaker series click here: https://uiaa.org/2019/12/15/uiaa-speaker-series/
Event Details
When:
6:00PM - 7:00PM Thu 10 Jun 2021 ( Timezone: Central )