JOIN BOB MORGAN FOR "DOCFEST" ON SAT, Dec 28 @ 7:00PM AT KINDER HSPVA'S DENNEY THEATRE
Join fellow Illini Bob Morgan ("Doc") on Saturday, 12/28/19 at 7:00 PM at Kinder HSPVA's Denney Theatre for "DocFest", a reception/concert/jam session celebrating the life and career of Dr. Robert Morgan, Kinder HSPVA Director of Jazz Studies, 1976-1999.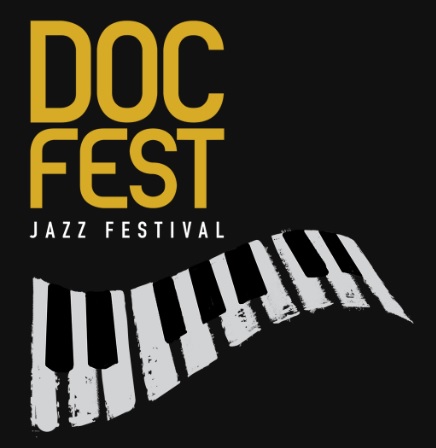 Fellow Houston Illini Bob Morgan is honored and humbled at the existence of "DocFest," and is pleased to report that it is prospering! Founded in 2013 by Chris Walker and Tamar Davis, DF annual benefit concerts have not only provided *great* music for Houston jazz fans and camaraderie among returning ex-students, but have raised substantial scholarship funds (well over $ 150,000!), primarily for the Morgan Scholarship at New York's New School for Jazz and Contemporary Music, but also for the Morgan Scholarship at the University of North Texas and for on-going Kinder HSPVA jazz projects. Both Morgan Scholarships, incidentally, are restricted to Kinder HSPVA alumni.
---
Saturday, December 28; 7:00 pm
Denney Theatre on new Kinder
HSPVA campus (790 Austin St.)
6:00 pm (lobby): "Meet and Greet" with Doc Morgan and Helen; music by current 'PVA combo
7:00 pm (spectacular new Denney Theatre!): Concert

In a gesture to celebrate the new campus while not forgetting the old, headliner will be saxophonist Everette Harp, prominent alumnus ('79) from the original campus. Opening will be Everette's classmate, pianist Michael Rojas ('80) from Nashville. Mike has composed 100% new music for this occasion!
Everette represents DF's first reprise headliner, having been featured at the inaugural DocFest in 2014, and first inductee into the Kinder HSPVA Jazz Hall of Fame. During the evening, Mike will become the 15th inductee into the Hall. (All honorees may be seen at https://docfestjazz.org/hall-of-fame/)
Also, there will be a post-concert jam session, hosted by David Craig ('86), to which you are all invited to play or listen!
FLASH: An additional honoree will be Ms. Patricia Bonner, who has retired after *46* years devoted to the music department of our wonderful institution. She will be serenaded with a song written by yours truly on the occasion of her retirement last spring.
Tickets are available at docfestjazz.org
About parking at the new campus, if you purchase a VIP ticket, complimentary underground parking is included (Kinder campus, rear of building, entrance on Caroline.) Otherwise, Jinx Hayden, DocFest VP of Operations, has arranged for $ 5 parking (normally $ 20) at Houston Center Garage 1, across street (south) from campus; entrance at 811 Caroline. Bring parking ticket to the lobby and you will receive voucher to insert upon departing garage. $ 5 due at that time.
If you cannot attend, please consider a contribution (tax-deductible), which can be accomplished at same website. Any amount welcome! FYI, DocFest activities benefit:
Primarily: Helen and Bob Morgan Jazz Scholarship at New York's New School for Jazz and Contemporary Music (reserved for Kinder HSPVA jazz alumni!)
Also: Bob and Helen Morgan Jazz Scholarship at the University of North Texas (reserved for Kinder HSPVA jazz alumni!) and current Kinder HSPVA jazz projects
To date, DocFest has contributed over $ 150,000 for the preceding. Please join us to push this impressive figure even higher! For questions regarding this event please E-mail Dr. Robert via robert.docjass.morgan@gmail.com
Event photos:
When:
7:00PM - 10:00PM Sat 28 Dec 2019, Central timezone

Where:
Denney Theatre at Kinder High School for the Performing and Visual Arts
790 Austin Street
Houston, TX 77002
[ Get Directions ]