MEET COACH LOVIE SMITH IN HOUSTON!
Meet Head Coach Lovie Smith on Thursday, May 16th!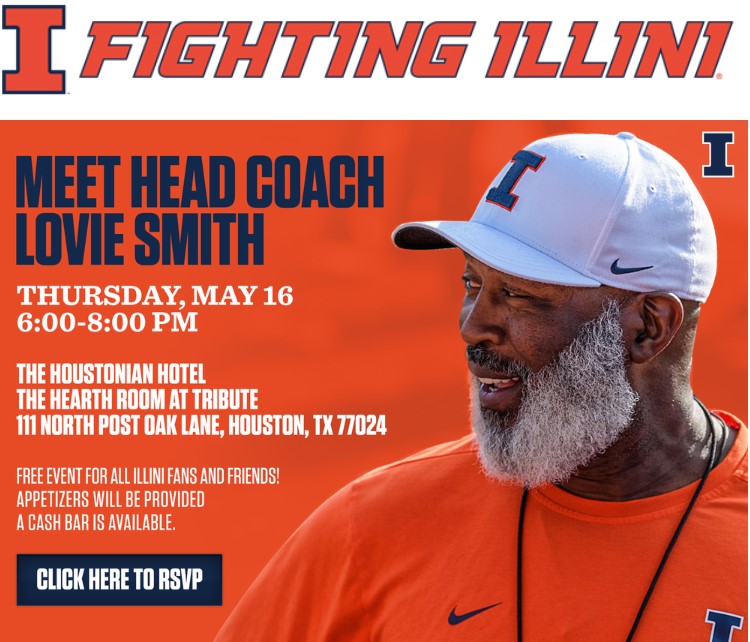 Join us on Thursday, May 16th from 6 - 8 pm to meet the Illini Head Coach Lovie Smith! We are meeting in the Hearth Room inside the Tribute Restaurant of the Houstonian Hotel. This is a FREE event for all Illini friends and fans, and includes appetizers (cash bar will be available.) You do NOT need to be a member of the Houston Illini Club (though we'd love to have you join or renew!) Valet parking is available ($18), or self parking is free. Please RSVP via this link. We look forward to seeing you!
Event photos: https://houston.illiniclub.org/images.html?view_album=55
Event Details
When:
6:00PM - 8:00PM Thu 16 May 2019, Central timezone

Where:
Houstonian Hotel
111 N Post Oak Ln.
Houston, TX 77024
[ Get Directions ]