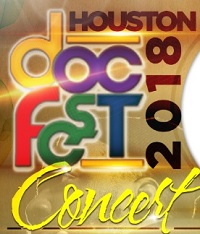 You are invited to DocFest, an annual concert/reunion/jam session conceived by Chris Walker and Tamar Davis in 2013 to honor the career of Robert 'Doc' Morgan, HSPVA Director of Jazz Studies, 1976-99 (Doctor of Musical Arts, '74, University of Illinois at Urbana-Champaign )
DocFest '18 is returning to Houston's Ensemble Theatre on Saturday, Dec. 22; 7:30 pm concert, 6:30 meet & greet with Bob Morgan and his wife Helen. Music will include the '18-'19 High School for Performing and Visual Arts [HSPVA] combo.
Concert headliners will be illustrious HSPVA alumni Robert Glasper (keyboard) and Shelley Carrol (sax), with trio and quartet, respectively. During the evening, Shelley ('82) and Robert ('97) will become the 12th and 13th inductees into the HSPVA Jazz Hall of Fame. Previous honorees are highlighted on the DocFest website, https://docfestjazz.org/.
The evening will conclude with the traditional post-concert reunion jam session (cash bar). Though ex-students are spotlighted, all are welcome!
Tickets available c/o https://docfestjazz.org/. You do not need to be a Houston Illini Club member, or UIUC alum to purchase tickets for this great event. Additional info via the following link: https://docfestjazz.org/2018/07/16/docfest-2018/.
If it is not possible to attend, contributions of any amount are welcome, also via the website; all contributions are tax-deductible. It would be great to see a lot of Illini on the 22nd, and Best Wishes to all!
Notes:
Walker and Davis are both HSPVA alumni, '86 and '98, respectively, and

DocFest, Inc., is a non-profit entity, primarily benefiting the Helen and Bob Morgan Jazz Scholarship at New York's New School for Jazz and Contemporary Music, for graduates of HSPVA.

To date there have been eight recipients of the Morgan Scholarship, all listed on the DocFest website.

As of December 2018, DocFest has contributed $ 92,500 to the support of New School "Morgan Scholars."

If you're unaware of the 1st annual DocFest/New York (Dec. 9), and it's possible for you to attend, reply to Bob Morgan via

robert.docjass.morgan@gmail.com and he'll

send info.

Put on your calendar: Dec. 28, 2019, for DocFest '19 in the new Denney Theatre on the new Kinder HSPVA campus downtown!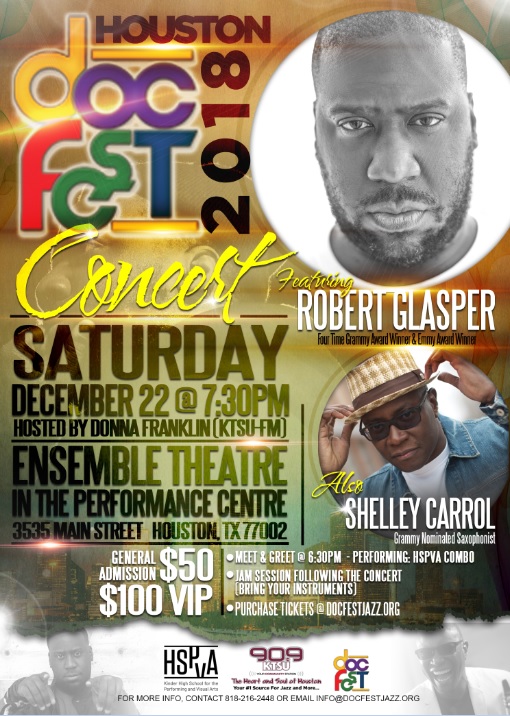 When:
Saturday, 12/22/18 at 6:30pm | iCal
Where:
Ensemble Theatre
3535 Main St
Houston, TX 77002 USA
[ Get Directions ]